Tripawds is a user-supported community. Thank you for your support!
We entered this Tripawd community and started our journey just a few short weeks ago.  Sadie girl had her front left leg amputated on Jan 21 after she was diagnosed with histiocytic sarcoma.  Pathology reports showed that her specific type of cancer stayed localized a large majority of the time.  We did additional tests, including blood work and x-rays, just to make sure that the cancer had indeed not spread … and all tests came back clear.  Unfortunately, those tests didn't catch the true story.
Sadie did great in the days immediately following her surgery.  About 10 days in she had several days of not feeling well … and quickly got worse, to the point where she wouldn't eat or even stand.  After a couple of vet trips during those days with no answers (we originally just though it was stress) … we finally dug deeper.  Sadie was in kidney failure and further tests uncovered that the @#$* cancer had hid from those original tests … but was now completely taking over her kidneys, liver and spleen, along with all the surrounding tissue.
On Monday, February 8, I was forced to say goodbye to my best friend.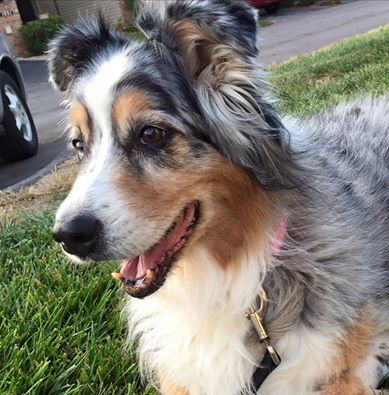 Although our story didn't end as we'd hoped, I sincerely want to thank everyone in this community for the advice and support that we received during the last few weeks.  This really is an amazing community.
Please give your 3-legged babies a big hug for me tonight.  I wish you all the best!
Love,
Crystal and Sadie